Welcome To My Real Estate Website
My aim as a trusted broker is to provide each client with the ultimate real estate experience. I am also committed to providing the highest possible standard of service to each and every one of my clients. Whether you are interested in buying or selling a condo, townhome or single detached home, I have experience to ensure a smooth and seamless real estate transaction. Please contact me for free consultation.
Grow Your Knowledge
Buying, Selling, or Renting a Home is a complex and sometimes daunting process, but the right realtor can make it a smooth, seamless transaction.
Information
Listings
Please contact me if you are looking for a special property or if you need more information about any available properties.
Description
Fantastic Location, Upgraded Unit(2021),Updated Kitchen,Bathrooms & Appliances (2021),New Washer & Dryer (2021).2 Bedroom+Large Den (Can Be Used As 3rd Bedroom).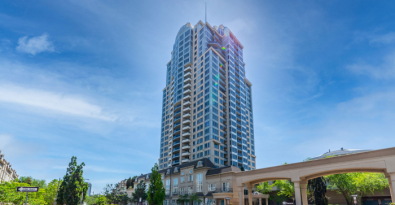 Description
Fantastic Location, Upgraded Unit(2021), New Kitchen(2021), New Appliances(2021), New Washer & Dryer(2021). Very Bright & Spacious 2 Bedroom + Large Den (Can Be Used As 3rd Bedroom).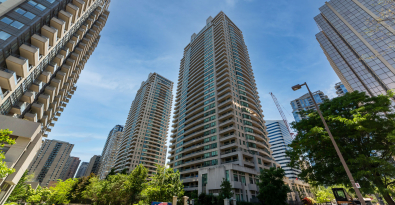 Description
Magnificent Home On Premium Ultra-Private Ravine Lot.Gorgeous Ravine View.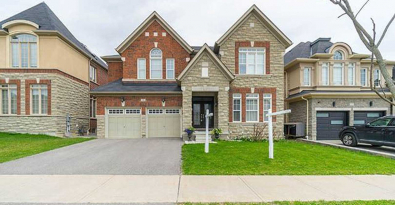 Free Consultation
If you are thinking of Buying or Selling a home you can use my free consultation session to help you make the right choice for a better future. I believe that my clients' interest is my priority in any real estate transaction. You can contact me to book your free consultation session today.
Testimonials
What My Clients Say About ME!
He is very honest and professional agent. I had a great experience working with Hamid.Hamid's name is the only name I refer people to that are looking to buy, sell or rent. He is the best.
Well, when it comes to Real Estate, I only think of this gentleman. He is a friendly, professional and knowledgeable agent I have ever seen. I highly recommend him for buy, sell, and rental. I totally trust him and his judgment.
I know Hamid since 2016. I bought my home with absolute satisfaction. He is a knowledgeable realtor with up to date information on real estate market. He is a one stop shop agent for your real estate needs.
I highly recommend him for anyone who's looking for honest, reliable and knowledgeable agent.
I wish nothing except all the best for him and his team.
He is a professional Real Estate Agent and responsive and was always able to take my calls. As both a selling and buying agent he is very knowledgeable.
Working with Hamid was a pleasure and a success. He listened carefully to my goals and needs and responded to any questions that I had. He was so organized, efficient, experienced, knowledgeable, and thorough with every detail. He is a great and professional real estate broker. I can highly recommend Hamid.
Hamid is a knowledgeable, caring and trustworthy professional. There was no doubt in my mind about selecting Hamid to represent me with my real estate needs. He is very informative, efficient, and responsive. He was essential in helping me find exactly what I was looking for in my home. I wouldn't ever want to work with any other agent.
Hamid is the best. He is very organized, informative and Honest. He is also a professional Real Estate Agent and responsive and was always able to take your calls. I will definitely be referring my family and friends to Hamid.
Hamid is absolutely wonderful to work with. It's like having a friend by your side that is working for you. When it comes to his clients, he really cares about the entire process of buying a house.
Hamid is great. Extremely professional, hardworking, and only had my best interests in mind. He never tried to rush me and took the time to explain everything about what was going to happen throughout the process. Highly recommend his services.
Hamid helped me purchase my apartment 2 years ago. I had a very particular type of apartment in mind within a specified budget. Hamid was patient, respectful, and responsive. He combed through multiple offerings and showed me those that were a match in terms of price, location, and style. He was always professional and found me the perfect apartment that met all my criteria. Hamid then helped me find a real estate attorney and walked me through the entire process. Even now, when I run into issues, I still call him and he is always responsive.
Experienced, Punctual, Well taken care of, Reliable, Enthusiastic, Good Communication, Consistent, Excellent Customer Service Skills, Attention to Detail, Well Informed. 
We will happily recommend him to anyone we know.
There was no doubt in my mind about selecting Hamid to represent me with my real estate needs. Hamid was extremely punctual, helpful, knowledgeable, and experienced. I have loved working with Hamid. He was very patient, walking me through the process and answering all of my questions. Thanks to Hamid I found my new home faster than I could ever have imagined.  I would highly recommend Hamid to anyone.
At the beginning of our search for a new home in Toronto, We both knew that we needed someone who could understand our needs. After having a couple different conversations with other realtors, we were beginning to lose hope that we would find that match. Luckily, we met Hamid in July 2013 through cultural event in Toronto and things changed almost overnight. He understood what we wanted and really took into account our concerns and limits. 

Hamid is an outstanding agent to work with. He is a skilled listener and negotiator, with a very in-depth knowledge of the markets. If you want an agent who's in the know about up-and-coming properties, we would highly recommend Hamid with a far-reaching network. He is active in their community, has a healthy online following, and knows most of the active agents, brokerages, and developers on the market.
It was a great experience dealing with Hamid acquiring our pre-construction condo and we highly recommend him to any one looking to buy in a pre-construction project in GTA. Hamid also was very helpful in purchasing our first pre-construction condo and providing us with the very valuable information.

Hamid was an exceptional highly educated real estate agent. He was very knowledgeable, friendly and truly cared about our family's needs. No matter what time of day or night it was, if I had a question Hamid would respond.
Our family can honestly say that we were completely satisfied with the services we received through Hamid. From the beginning, we were impressed with his personal approach, professionalism, attention to detail, and hard work.
Hamid is who I chose to work with, and I would highly recommend him to anyone buying or selling a home in the GTA area.
Being first time home Buyers, we figured buying our place would be filled with stress and tension in 2014 but with Hamid's help, diligence, and organization, the process seemed much easier than we expected. Hamid also made every step in the process easy to understand and kept us calm and relaxed through the entire transaction. Early morning texting, late night phone calls and emails; always positive and always cheerful. 

As a first-time homebuyer and new immigrant, I was not familiar with the areas, type of properties, terminology, and the most appropriate process to involve. Right away Hamid was incredibly friendly and took time to sit down with me to determine what would be a good fit for me.  Buying a home for a new immigrant is challenging, but working with Hamid made it as painless and straightforward as possible. He was very helpful in explaining the entire process and really relieved my stress level even though I was on a very tight timeframe.
Hamid has been our Real Estate Agent since 2015. He is so organized, attentive to detail, and knowledgeable and we are always happy when working with him. He always delivers exceptional service. He is so approachable and always makes himself available for the questions. We highly recommend Hamid.
When I first met Hamid, he told me that he will help me sell my property with the fairest price and buy my dream home based on my budget. He proved that to me over time and again with his thorough knowledge of Real Estate and experience. Every time I viewed a new property Hamid would comment on the neighborhood, quality of property, layout, finishing, appliances, lot size and shape, etc. In the end we found the property that was perfect for me and matched my needs after a complete search. 

I would like to take a minute to thank, from the bottom of my heart, my amazing real estate agent. This was not my first real estate transaction but was the first time I really felt the agent knew his business. He came to the initial meeting with very helpful information and explained his process in a way that definitely showed his expertise in Real Estate.

KCI Property Investment Inc.
After interviewing many Realtors, we decided that Hamid was the right professional for our company. We have been working with Hamid for last few years for our buying, selling and renting real estate transactions (Residential & Commercial). He is helping us to find the best properties for investment. Hamid is an absolute honest and expert in the community they serve in GTA. Hamid knows the areas and neighborhoods and he is very knowledgeable about upcoming developments and changes.